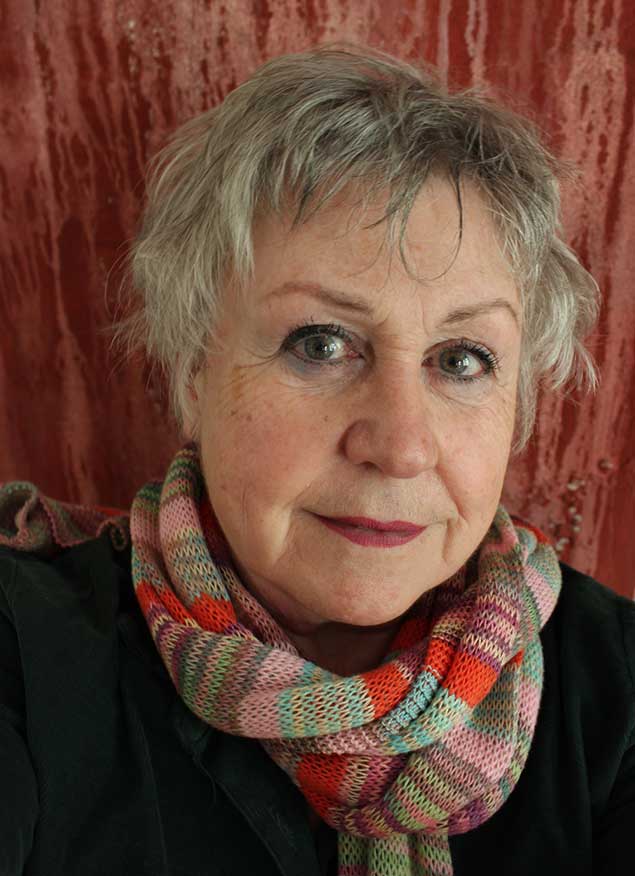 Taking a look at my works, one might think there are quite different approaches. However, this is an illusion because all is one world. I'm interested in different approaches towards life. That's also why I work using various techniques and materials – one of them being photography.
Frequently, the concept already exists before the works come into being. Although I'm also often involved with processes relating to several pictures and sculptures at the same time. Working in three dimensions: "objects to touch and look at" made from stone, alabaster, paper, papier-mâché, wood, everyday objects, things found, the random.
Ever since I was a child, travelling to foreign countries has been inspiration and drive. However, we can also travel to inner worlds and explore the unconscious. I like delving into my own depth and likewise be touched by current social topics.
I delve into processes that find expression in picture sequences and series. I feel attracted by opposites. Frequently, this results in dyads or triptychs. Occasionally, decomposing things to little pieces may be an essential process because it allows for reassembling them in new order.
However, the most significant ambition is diversity, awareness for the accidental occurrence, readiness for fortuity. An appreciation of resources and the reuse and recycling of objects and materials.
1950
Born, with twin brother Hans, in Vienna
1968 – 1972
University of Applied Art in Vienna, specialising in graphics and photography
1972
Graduation with Diploma and MFA
Study scholarship in Paris
1973 – 1977
Academy of Fine Arts in Vienna, major in Art Education
1976
Study scholarship of the Academy of Fine Arts
1977
Graduation with MFA
1987
Starts activity conducting art seminars and workshops
1993 – 2011
Foundation of the 'Windspiel Laboratory for Creativity and Treasure Hunting'®, a training centre and studio for the study and promotion of creativity, providing facilities for experiments with innovative ideas and artistic originality.
2001 – 2012
Foundation of the Windspiel Gallery, a platform for national and inter-cultural projects.
Member of IG Bildende Kunst (Fine Arts Interest Group).
Member of eop - Emergence of Projects, a trans-disciplinary network of representatives from the fields of science and the arts.
Member of Künstlerhaus.